العقيدة في الفكر الإسلامي
Belief in Islamic thought
Abstract
Perhaps one of man's first needs to complete his humanity is belief, but it is not that belief that brings him back to an animal origin. Or link his existence to a purely economic material origin, in which the soul does not place a place or role, since man, since his inception (in need of a belief that sustains his heart, a belief that explains life for him and relates between him and it, and occupies him with what is beyond his person and greater than himself in some ways) The creed that sustains the heart is the creed of faith or Islam to Allah and the belief in the revelation that was revealed to His Prophet (P.B.U.H), and this is what is consistent with reason and instinct. At the same time, the belief in Allah must not be a constraint to the mind, nor a prison for instinct, nor an obstacle to production and growth in life, and belief in Allah is what grants human beings their freedom in the face of pleasure and in the face of machines... Hence Islam emerges and the call of Islam is distinguished. It is the elixir that turns dust into gold and the secret from which religion, law, wisdom, strength, power, and sovereignty are revealed, and the medicine that annihilates fear and doubt, revives work and hope, conquers all difficult and overcomes every obstacle in this life.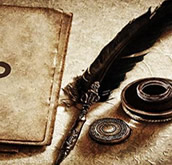 Downloads
How to Cite
Abdullah Bilal, abdullah, and Dr. Horia Bekosh. 2021. "العقيدة في الفكر الإسلامي: Belief in Islamic Thought". AL MISBAH RESEARCH JOURNAL 1 (01):44-62. https://doi.org/10.5281/zenodo.6422568 .
License
Copyright (c) 2021 Dr. Abdullah Bilal, Dr. Horia Bekosh
This work is licensed under a Creative Commons Attribution 4.0 International License.
AL-MISBAH Research Journal is full open access and licensed under Creative Commons Attribution 4.0 International License; and Published by: Research Institute of Culture & Ideology (REINCI), Islamabad, Pakistan. This allows the research community and the general public to gain unlimited, free and immediate access to scholarly articles, and to reuse the content freely provided that proper attribution is given to the original authors.