الرمز والرمزية في الأدب العربي
The symbol and the Symbolism in Arabic literature
Abstract
The school of Symbolism affected Arabic literature a lot. According to this school a word in a symbol explains the meaning of a word in a beautiful way. Especially when a poet does not want to express his idea openly. Then he uses express his verse using a symbol to transform his idea and feeling in detail. Arabic language dynamic one in the sense that it has absorbs almost every school of thought relating to literature. Due to the fact new terms are being devolped.In this article author has explained the qualities of school of symbolism.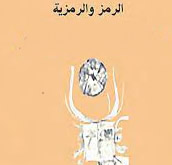 Downloads
How to Cite
Asma Saeed, asma, and Chen Tiantang. 2022. "الرمز والرمزية في الأدب العربي: The Symbol and the Symbolism in Arabic Literature". AL MISBAH RESEARCH JOURNAL 2 (01):61-76. https://doi.org/10.5281/zenodo.6426273 .
License
Copyright (c) 2022 Asma Saeed, Chen Tiantang
This work is licensed under a Creative Commons Attribution 4.0 International License.
AL-MISBAH Research Journal is full open access and licensed under Creative Commons Attribution 4.0 International License; and Published by: Research Institute of Culture & Ideology (REINCI), Islamabad, Pakistan. This allows the research community and the general public to gain unlimited, free and immediate access to scholarly articles, and to reuse the content freely provided that proper attribution is given to the original authors.