READING ACHIEVEMENT GAP BETWEEN PUBLIC AND PRIVATE SCHOOLS IS VISIBLE IN EGRA SCORES
Keywords:
Early Grade Reading Assessment (EGRA), Public Schools, Private Schools, Reading Achievement Gap.
Abstract
There is a difference in reading proficiency between pupils who attend public and private schools. In this study, reading proficiency among fourth-graders in public and private schools was assessed and compared. 100 pupils from each type of school made up the study's final participant count of 200 grade 4 students. The Early Grade Reading Assessment (EGRA) results showed that the private school group outperformed the public-school group on each of the three subtasks. Particularly, more pupils in the private school group received proficient or advanced ratings on the EGRA. In terms of total EGRA scores, the private school group outperformed the public-school group, according to the t-test results. In comparison to the public-school group, the private school group's mean EGRA score was 12.5, while the latter was 10.5. These results imply that students who attend private schools outperform their public-school peers on the Early Grade Reading Assessment. It is crucial to remember that this study did not go into the underlying reasons for this discrepancy. Why private school children typically perform better on reading examinations requires further investigation.
References
Fu Chen, Alfred Sakyi, and Ying Cui, "Linking Student, Home, and School Factors to Reading Achievement: The Mediating Role of Reading Self-Efficacy," 41, no. 10 (2021): 1260,
Putu Mira, Dewa Komang Tantra, and I Nyoman Pasek Hadi Saputra, "READING INTEREST, READING SELF-EFFICACY, AND READING COMPETENCY IN THE JUNIOR HIGH SCHOOL," International Journal of Language and Literature 4, no. 2 (December 7, 2020): 63.
Qiufeng Gao et al., "Reading Achievement in China's Rural Primary Schools: A Study of Three Provinces," Educational Studies, 47, no. 3 (2019): 344.
Patrícia Costa and Luísa Araújo, "Skilled Students and Effective Schools: Reading Achievement in Denmark, Sweden, and France," Scandinavian Journal of Educational Research, 62, no. 6 (November 2, 2017): 851.
Allison F. Gilmour, Douglas Fuchs, and Joseph H. Wehby, "Are Students With Disabilities Accessing the Curriculum? A Meta-Analysis of the Reading Achievement Gap Between Students With and Without Disabilities," Exceptional Children 85, no. 3 (September 14, 2018): 330.
Glenda L. Morales, "Reading Program Delivery In Public Elementary Schools: Students' Perspective," International Journal of Scientific & Technology Research 09, no. 01 (2020): 2906.
Paul Junrey, A Toyong, and Marino E Toyong, "Choice Of Reading Materials And Reading Achievement Of Junior High Students," International Journal of Multidisciplinary: Applied Business and Education Research 2, no. 5 (May 18, 2021): 401.
Margriet Van Hek, Claudia Buchmann, and Gerbert Kraaykamp, "Educational Systems and Gender Differences in Reading: A Comparative Multilevel Analysis," European Sociological Review 35, no. 2 (April 1, 2019): 170.
Neirouz Nadori, Ahmadou Bouylmani, and Reddad Erguig, "Schools and Inequality: A Correlational Analysis of Public and Private School Students' Reading Achievement," Journal of Applied Language and Culture Studies, no. 3 (2020): 113.
RTI International, "USAID Kenya Tusome Early Grade Reading Activity" (USA, 2022), 1.
Allen Thurston, Maria Cockerill, and Nicole Craig, "Using Cooperative Learning to Close the Reading Attainment Gap for Students with Low Literacy Levels for Grade 8/Year 9 Students," International Journal of Educational Research 94 (January 1, 2019): 1–10.
Todd Drummond and Pooja Reddy Nakamura, "An Examination of Early Grade Reading Assessments in Central Asia: Using Factor Analysis to Determine the Latent Data Structure in Kyrgyz, Russian, and Tajik," Reading and Writing 34, no. 5 (May 1, 2021): 1343.
Indah Nurmahanani, Y. Mulyati Munir, and A. Sastromiharjo, "Early Reading Learning in a Private Elementary School in Bandung," in Fifth International Conference on Language, Literature, Culture, and Education (ICOLLITE 2021) (Advance in Social Science, Education and Humanities Research, 2021), 362.
Sher Zaman and Sumera Asghar, "Evaluation of Teaching Reading Strategies Used by Early Grade Teachers," Journal of Early Childhood Care and Education 3 (2019): 27.
Esteban M. Aucejo et al., "Teachers and the Gender Gap in Reading Achievement," Journal of Human Capital 16, no. 3 (September 1, 2022): 372.
Dacian Dolean et al., "Achievement Gap: Socioeconomic Status Affects Reading Development beyond Language and Cognition in Children Facing Poverty," Learning and Instruction 63 (October 1, 2019)101218.
Amy Murdoch et al., "Project Ready! An Early Language and Literacy Program to Close the Readiness Gap," Reading & Writing Quarterly 38, no. 4 (2022): 340.
Catherine Louise Taylor, Stephen R. Zubrick, and Daniel Christensen, "Multiple Risk Exposures for Reading Achievement in Childhood and Adolescence," J Epidemiol Community Health 73, no. 5 (May 1, 2019): 427.
Good III, Roland H., Deborah C. Simmons, and Sylvia B. Smith. "Effective academic interventions in the United States: Evaluating and enhancing the acquisition of early reading skills." School psychology review 27, no. 1 (1998): 46.
Tang, Shifang, Zhuoying Wang, and Kara L. Sutton-Jones. "A multi-level analysis of upper elementary students' performance on the STAAR reading exam: Comparing growth trajectories of rural and non-rural school districts." Educational Studies 49, no. 5 (2023): 800.
Graham, Linda J., Sonia LJ White, Haley A. Tancredi, Pamela C. Snow, and Kathy Cologon. "A longitudinal analysis of the alignment between children's early word-level reading trajectories, teachers' reported concerns and supports provided." Reading and Writing 33, no. 8 (2020): 1895.
Kent, Shawn C., Jeanne Wanzek, and Joonmo Yun. "Screening in the upper elementary grades: Identifying fourth-grade students at-risk for failing the state reading assessment." Assessment for Effective Intervention 44, no. 3 (2019): 160.
Rohm, Theresa, Claus H. Carstensen, Luise Fischer, and Timo Gnambs. "The achievement gap in reading competence: the effect of measurement non-invariance across school types." Large-scale Assessments in Education 9, no. 1 (2021): 1-5.
Holt, Janet. "Quantitative research: An overview." British Journal of Cardiac Nursing 4, no. 5 (2009): 234-236.
Sheppard, Michael. "The impact of quantitative research in social work." European Journal of Social Work 22, no. 1 (2019): 4-5.
Kumari, N. (2020). Cross-sectional study. Journal of Minimal Access Surgery, 16(3), 189–190.
Mohajan, Haradhan Kumar. "Quantitative research: A successful investigation in natural and social sciences." Journal of Economic Development, Environment and People 9, no. 4 (2020): 50-79.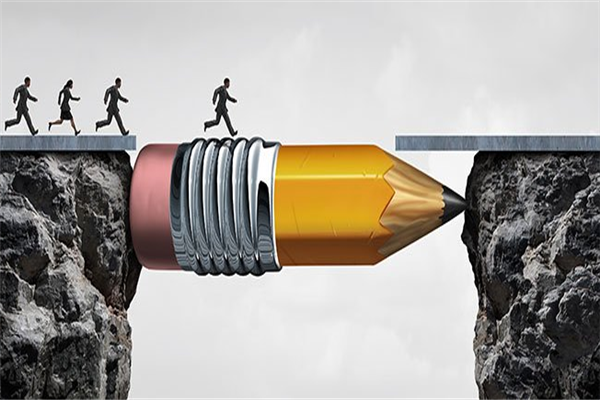 Downloads
How to Cite
Syed Salman Hussain shah, Sadia memon, and Sania sachal. 2023. "READING ACHIEVEMENT GAP BETWEEN PUBLIC AND PRIVATE SCHOOLS IS VISIBLE IN EGRA SCORES". AL MISBAH RESEARCH JOURNAL 3 (03):15-28. https://doi.org/10.5281/zenodo.8364909.
License
Copyright (c) 2023 AL MISBAH RESEARCH JOURNAL
This work is licensed under a Creative Commons Attribution 4.0 International License.
AL-MISBAH Research Journal is full open access and licensed under Creative Commons Attribution 4.0 International License; and Published by: Research Institute of Culture & Ideology (REINCI), Islamabad, Pakistan. This allows the research community and the general public to gain unlimited, free and immediate access to scholarly articles, and to reuse the content freely provided that proper attribution is given to the original authors.