Gender Justice: The case of Pakistani legal system, from legislation to court rulings
Abstract
This paper analyzes the legal framework, which would include the constitutional articles as well as constitutional amendments. keeping in view the fact that the Pakistani constitution is a product of Islamic and western jurisprudence. It also discusses the interventions and role of courts as an institution of the state, and the non-state actors to promote the cause in society, and how far the cultural factor has influenced the debate at hand.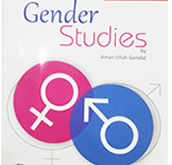 Downloads
How to Cite
Irum Gull, irum, and basheer Basheer Ahmed. 2021. "Gender Justice: The Case of Pakistani Legal System, from Legislation to Court Rulings". AL MISBAH RESEARCH JOURNAL 1 (01):1-7. https://doi.org/10.5281/zenodo.6420234.
License
Copyright (c) 2021 Irum Gull Soomro, Dr. Basheer Ahmed Rind
This work is licensed under a Creative Commons Attribution 4.0 International License.
AL-MISBAH Research Journal is full open access and licensed under Creative Commons Attribution 4.0 International License; and Published by: Research Institute of Culture & Ideology (REINCI), Islamabad, Pakistan. This allows the research community and the general public to gain unlimited, free and immediate access to scholarly articles, and to reuse the content freely provided that proper attribution is given to the original authors.