جہیز کی اہمیت قرآن و سنت کی روشنی میں
The importance of dowry in the light of Qur'an and Sunnah
Abstract
In the era of the Holy Prophet (s.a.w.w) and His Companions, the problems of marriage were very simple.  At the time of marriage, the groom would go to the bride's house with a few people and perform the marriage ceremony and bring her home.There was no custom of dowry nor of any other at that time. These were the divine teachings and requirements of the Prophet Muhammad (sa.w.w).  But today it is quite the opposite.  As the scope of Islam spread beyond Arabia and many non-Muslims became Muslims, the new Muslims brought with them all the rituals of ignorance, one of which is dowry. Due to which marriages of many girls have stoppe.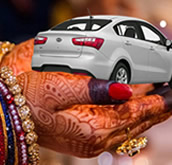 Downloads
How to Cite
Sabih ur Rehman, sabih ur rehman, and adnan Adnan Malik. 2022. "جہیز کی اہمیت قرآن و سنت کی روشنی میں: The Importance of Dowry in the Light of Qur'an and Sunnah". AL MISBAH RESEARCH JOURNAL 2 (01):32-44. https://doi.org/10.5281/zenodo.6423266.
License
Copyright (c) 2022 Sabih ur Rehman, Dr Adnan Malik
This work is licensed under a Creative Commons Attribution 4.0 International License.
AL-MISBAH Research Journal is full open access and licensed under Creative Commons Attribution 4.0 International License; and Published by: Research Institute of Culture & Ideology (REINCI), Islamabad, Pakistan. This allows the research community and the general public to gain unlimited, free and immediate access to scholarly articles, and to reuse the content freely provided that proper attribution is given to the original authors.