مفهوم الشعر لدى الدكتور الشيخ أحمد الوائلي
The meaning of verse according to Doctor Sheikh Ahmed Alwaeili
Abstract
Sheikh Ahmed Alwaeili was one of top most poet of Iraq. His poetry was based on principles of truth. His poetry consists of topics like religion, society and social reform. He connects man with Allah. According to him is most influential than prose, and it has impact on reader.in his poems he has highlighted social problrms.in this article author has presented and explained the specificity of Sheikh Ahmed Alwaeili's poetry.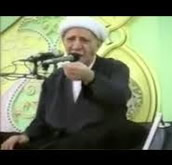 Downloads
How to Cite
Nazia Gohar, nazia, and Dr. Atef Ismail Muhesin. 2021. "مفهوم الشعر لدى الدكتور الشيخ أحمد الوائلي: The Meaning of Verse According to Doctor Sheikh Ahmed Alwaeili". AL MISBAH RESEARCH JOURNAL 1 (01):63-71. https://doi.org/10.5281/zenodo.6426813 .
License
Copyright (c) 2021 Nazia Gohar, Dr. Atef Ismail Muhesin
This work is licensed under a Creative Commons Attribution 4.0 International License.
AL-MISBAH Research Journal is full open access and licensed under Creative Commons Attribution 4.0 International License; and Published by: Research Institute of Culture & Ideology (REINCI), Islamabad, Pakistan. This allows the research community and the general public to gain unlimited, free and immediate access to scholarly articles, and to reuse the content freely provided that proper attribution is given to the original authors.