صنفی تفریق کے بارے میں عصر حاضر کے نظریات ،چیلنجز اور سیرت النبی ﷺ کی روشنی میں اسکا حل
CONTEMPORARY IDEAS ABOUT GENDER DISCRIMINATION, CHALLENGES, AND ITS SOLUTION IN THE LIGHT OF SEERAT-UN-NABIﷺ
Keywords:
Gender discrimination, Standard Form, Contemporary Ideas, Family law, Social Responsibilities, Misunderstandings
Abstract
The theory of equality between men and women has always been debated in Eastern and Western societies, which has led to many misunderstandings in the societies. As a result, rights and duties for men and women were defined apart from the natural system. As a result, the family system in Western societies seems to be in ruins. Our Eastern societies today also seem to be plagued by numerous misconceptions about the natural system of equality between men and women. As a result, Eastern societies are also slowly deteriorating in terms of the family and community system. In such cases, it is important that we first know that human survival depends on adopting the lifestyle that his Creator has ordained for him and that is the only way to build a better society. For this purpose, it is necessary to remove the confusion that arises in the natural system regarding men and women. In this article researcher will discussed in such a way to clear the point of Islam about gender discrimination in the light of Seerat-un-Nabiﷺ.
This Article should be researched in such a way that the point of view of Islam regarding it should be clear and the problems of the society should be solved.
References
مودودی،ابو الاعلیٰ،پردہ (لاہور: اسلامک پبلکیشنز (پرائیویٹ) لمیٹڈ ،پاکستان)،ص2۔
ماہنامہ البرھان لاہور،اپریل 2016،ص 30۔
القرآن الکریم،سورہ البقرہ ، آیت 286۔
عمری،جلال الدین عمری،اسلام میں عورت کے حقوق(لاہور: اسلامک پبلکیشنز (پرائیویٹ) لمیٹڈ ،پاکستان)ص 17 ۔
القرآن الکریم،سورہ الحجرات , آیت 13۔
عمری،جلال الدین،اسلام میں عورت کے حقوق،ص 23۔
مودودی،ابوالاعلیٰ، پردہ،ص25،26
ابو طارق،مولانا مودودی کے انٹرویوز(لاہور: اسلامک پبلکیشنز (پرائیویٹ) لمیٹڈ ،پاکستان,( ص 486۔
عبد الغفار حسن،مسلم خاتوان،حقوق فرائض اور اوصاف(کراچی:رباط العلوم الاسلامیہ) ،ص 89۔
عمری،جلال،اسلام میں عورت کے حقوق،ص 19۔
البخاری،محمد بن اسماعیل،الصحیح البخاری،( دارالسلام للنشروالتوزیع ،الریاض،1999ء)،رقم الحدیث: 2731۔
العسقلانی،ابن حجر،احمدبن علی،فتح الباری)بیروت:دار المعرفہ ،1379)، 5،/347۔
القرآن الکریم،سورہ الروم , آیت 21۔
خالد علوی ،اسلام کا معاشرتی نظام (لاہور:مکتبہ علمیہ،1978ء)،ص 509۔
القرآن الکریم،سورہ بنی اسرائیل، آیت 70 ۔
القرآن الکریم،سورہ التین، آیت: 4۔
القرآن الکریم،سورہ آل عمران ، آیت 195 ۔
القرآن الکریم،سورہ النحل، آیت 97 ۔
القرآن الکریم،سورہ البقرہ، آیت: 228۔
القرآن الکریم،سورہ النساء، آیت 34۔
القرآن الکریم،سورہ الاحزاب، آیت 33۔
بخاری ،محمد بن اسماعیل ،الصحیح البخاری، کتاب النکاح، باب المراۃ راعیۃ فی بیت زوجھا،( 5072 ) ۔
مودودی،ابوالاعلی،تفہیم القرآن، (لاہور:ادارہ ترجمان القرآن ،طبع دوم 1974ء )، 90/4۔
ابن حجر، احمد بن علی،فتح الباری شرح صحیح البخاری)بیروت:دار المعرفہ س۔ن)، 132/5۔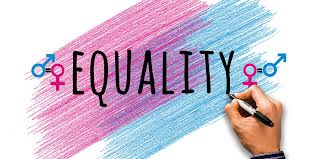 Downloads
How to Cite
Dr. Hafiza Bareera Hameed, and Dr. Shazia Ashiq. 2022. "صنفی تفریق کے بارے میں عصر حاضر کے نظریات ،چیلنجز اور سیرت النبی ﷺ کی روشنی میں اسکا حل: CONTEMPORARY IDEAS ABOUT GENDER DISCRIMINATION, CHALLENGES, AND ITS SOLUTION IN THE LIGHT OF SEERAT-UN-NABIﷺ". AL MISBAH RESEARCH JOURNAL 2 (04):18-27. https://doi.org/10.5281/zenodo.7478229.
License
Copyright (c) 2022 AL MISBAH RESEARCH JOURNAL
This work is licensed under a Creative Commons Attribution 4.0 International License.
AL-MISBAH Research Journal is full open access and licensed under Creative Commons Attribution 4.0 International License; and Published by: Research Institute of Culture & Ideology (REINCI), Islamabad, Pakistan. This allows the research community and the general public to gain unlimited, free and immediate access to scholarly articles, and to reuse the content freely provided that proper attribution is given to the original authors.