قوم یہود اور ریاست اسرائیل کا قیام : تاریخی پس منظر
The Jewish Nation and the Establishment of the State of Israel: Historical Background
Keywords:
Occupied Palestine, Jewish land, Israel, Arab & Israelites, Torah
Abstract
The few lines of the Torah in which the Lord promised Abraham that he would give this land to his descendants serve as the foundation for their claim to the region of Palestine. They identify themselves as descended from their forefathers and assert that God had told them that He would only grant them the right to this land. Although the Jews have long claimed to be the rightful proprietors of Palestine, they have only really had control over it for a short period—about a hundred years. Jews have been ruled over by other countries on this territory for many years, and even now, if their government is still in place, it is because of backing and assistance from other countries. But despite these historical realities, Jews attempted numerous theoretical and actual attempts to overthrow the Muslim administration in Palestine and establish Jewish control in this area. This essay looks at how Jews related to this area historically, established their control and made it the core of their aspirations.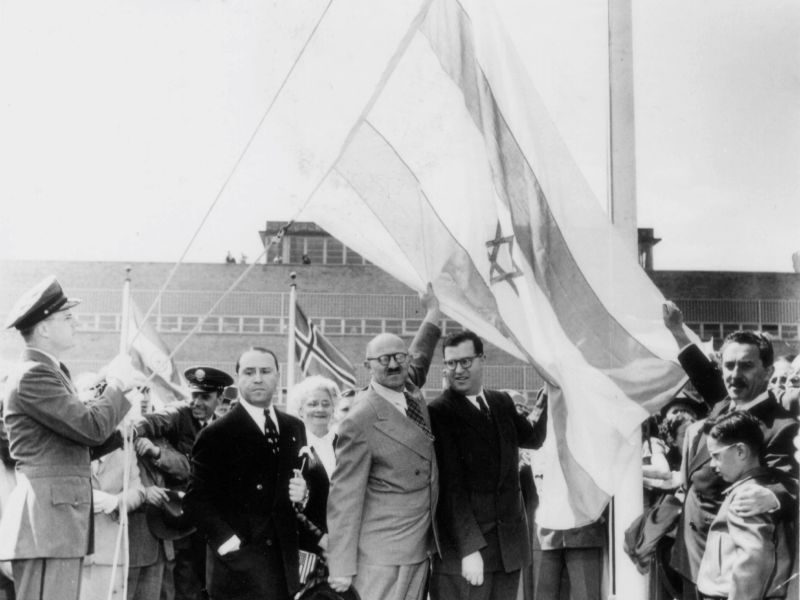 Downloads
How to Cite
Nighat Akram, Dr.Nighat Akram, and Rizwana kouser. 2022. "قوم یہود اور ریاست اسرائیل کا قیام : تاریخی پس منظر: The Jewish Nation and the Establishment of the State of Israel: Historical Background". AL MISBAH RESEARCH JOURNAL 2 (03):144-56. https://doi.org/10.5281/zenodo.7348548.
License
Copyright (c) 2022 AL MISBAH RESEARCH JOURNAL
This work is licensed under a Creative Commons Attribution 4.0 International License.
AL-MISBAH Research Journal is full open access and licensed under Creative Commons Attribution 4.0 International License; and Published by: Research Institute of Culture & Ideology (REINCI), Islamabad, Pakistan. This allows the research community and the general public to gain unlimited, free and immediate access to scholarly articles, and to reuse the content freely provided that proper attribution is given to the original authors.