اسلامی تصوف کے تناظر میں محبت اور انسانیت کے تعلق کا تجزیاتی مطالعہ
AN ANALYTICAL STUDY OF THE RELATIONSHIP BETWEEN LOVE AND HUMANITY IN THE CONTEXT OF ISLAMIC SUFISM
Keywords:
Sufism, Islam, Love, Humanity, Purifying
Abstract
Sufism means attaining such a state of spiritual and moral purity by purifying oneself that the heart of man becomes the house of God. There is no conflict between Sufism and religion in Islam, because even the Sufis of Islam dedicate themselves to God and His creation following the way of the Prophet. The Sufis have described love as the soul of humanity and did not even care about life to fulfill this great goal. The Sufis said that the true love of humanity is the love of God. In this article, we will try to know the relationship between Islam and Sufism. Sophia's love for humanity is discussed by examining the relationship between Sophia and God.
References
۔وقاص خان،اردو سے اردو آف لائن ڈکشنری اور اصطلاحات ،س ن
۔آل احمد سرور،اقبال اور تصوف،(لبرٹی آرٹ پریس،نئی دہلی،1980ء)،ص13
۔ اے۔جےآربری،(صفی ازم،کوسموپبلیکیشنز ،نیو دہلی،2003،ء)ص8
۔ محمدمختار خان غزنوی،حقیقتِ تصوف،(میاں خیل پبلشرز،اسلام آباد،2015ء)ص14
۔ ْایضاًص14
۔ ایضاًص15
۔ڈاکٹر ابواللیث صدیقی،(اقبال اور مسلکِ تصوف،اقبال اکادمی لاہور،1977ء)،ص35
۔ محمد مختار خان غزنوی، حقیقتِ تصوف، ص7
۔القرآن،سورہ جمعہ،آیت۲
۔ خواجہ شمس الدین عظیمی،(احسان و تصوف،شعبہ علوم اسلامیہ،بہاؤالدین ذکریا یونیورسٹی،ملتان،2006ء)،ص37
۔محمد اکرام چغتائی،مولاناجلال الدین رومیؒ حیات و افکار،(سنگ ِ میل پبلی کیشنز،لاہور،2004ء)ص۱۲
۔ ایلف شفق،چالیس چراغ عشق کے،(جمہوری پبلیکشنز،لاہور،2017ء)ص172
۔ایضاًص 172
۔ایضاً،ص178
۔ محمد مختار خان غزنوی،حقیقتِ تصوف، ص22۔
۔ ایضاً ص53
۔ ایلف شفق،چالیس چراغ عشق کے،ص 111
۔مفتی غلام معین الدین نعیمی(مترجم)،کشف المجوب،(بابا پبلشرز اردو بازار،لاہور،س ن )ص 499۔500
۔Tolba Mohamed Amine,The impact of Sufism on the contemporary American Society in ElafShafak,s novel, The Forty rules of love,Larabi Bin M,hidiUniversity,Oum El bouagh,2016,p54.55
۔ایلف شفق،چالیس چراغ عشق کے،ص365
۔ ایضاً ص369
۔ ،ایضاً ص371
۔ حضرت علی ہجویری،مترجم(ابوالحسنات،سید محمد احمد قادری)،کشف المجوب،(ضیا ءالقرآن پبلی کیشنز،کراچی،2017ِ)ص555
۔ جمیلہ ہاشمی،دشتِ سوس،(سنگ میل پبلیکشنز،لاہور،2011ء)ص78
۔جمیلہ ہاشمی ،دشت ِ سوس ،ایضاً ص123
۔ ایلف شفق،چالیس چراغ عشق کے،ص 138
۔ ایضاً ص317
۔ ایضاً ص299
۔ حضرت علی ہجویری،مترجم(ابوالحسنات،سید محمد احمد قادری)،کشف المجوب،(ضیا ءالقرآن پبلی کیشنز،کراچی،۲۰۱۷ءِ)ص552۔53
۔ علی ہجویری،کشف المجوب ،ایضاً ص 555
۔ایلف شفق،چالیس چراغ عشق کے،(جمہوری پبلیکشنز،لاہور،2017ء)ص 355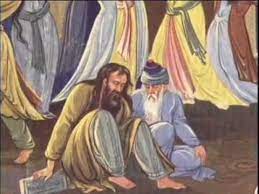 Downloads
How to Cite
Muhammad Saleem Sarwar. 2022. "اسلامی تصوف کے تناظر میں محبت اور انسانیت کے تعلق کا تجزیاتی مطالعہ: AN ANALYTICAL STUDY OF THE RELATIONSHIP BETWEEN LOVE AND HUMANITY IN THE CONTEXT OF ISLAMIC SUFISM". AL MISBAH RESEARCH JOURNAL 2 (04):69-106. https://doi.org/10.5281/zenodo.7738748.
License
Copyright (c) 2022 AL MISBAH RESEARCH JOURNAL
This work is licensed under a Creative Commons Attribution 4.0 International License.
AL-MISBAH Research Journal is full open access and licensed under Creative Commons Attribution 4.0 International License; and Published by: Research Institute of Culture & Ideology (REINCI), Islamabad, Pakistan. This allows the research community and the general public to gain unlimited, free and immediate access to scholarly articles, and to reuse the content freely provided that proper attribution is given to the original authors.